Here are our top tips for how to use planner stickers and find your unique sticker style! We'll guide you and show you how to use them based on your organization and decoration needs.
First, you need to develop a sticker strategy !
To do so, simply ask here how you want your stickers to work for you ? Do you want them to add extra pops of color to your planning ? Do you want them to decorate blank spaces on your pages ? Need to hide planner copies ? No matter what your sticker strategy is, we have all types of stickers for all kinds of reasons and seasons !
We like to think of our Classic Sticker Books as perfect starter packs for new sticker enthusiasts! These must-have sticker books feature colorful, high-quality stickers in an assortment of sizes, quotes (the motivational quote stickers fit perfectly in weekly vertical and horizontal Life Planner™ spreads!), metallic foil, functional shapes and flags, and dimensional doodles! It's your one-stop sticker shop!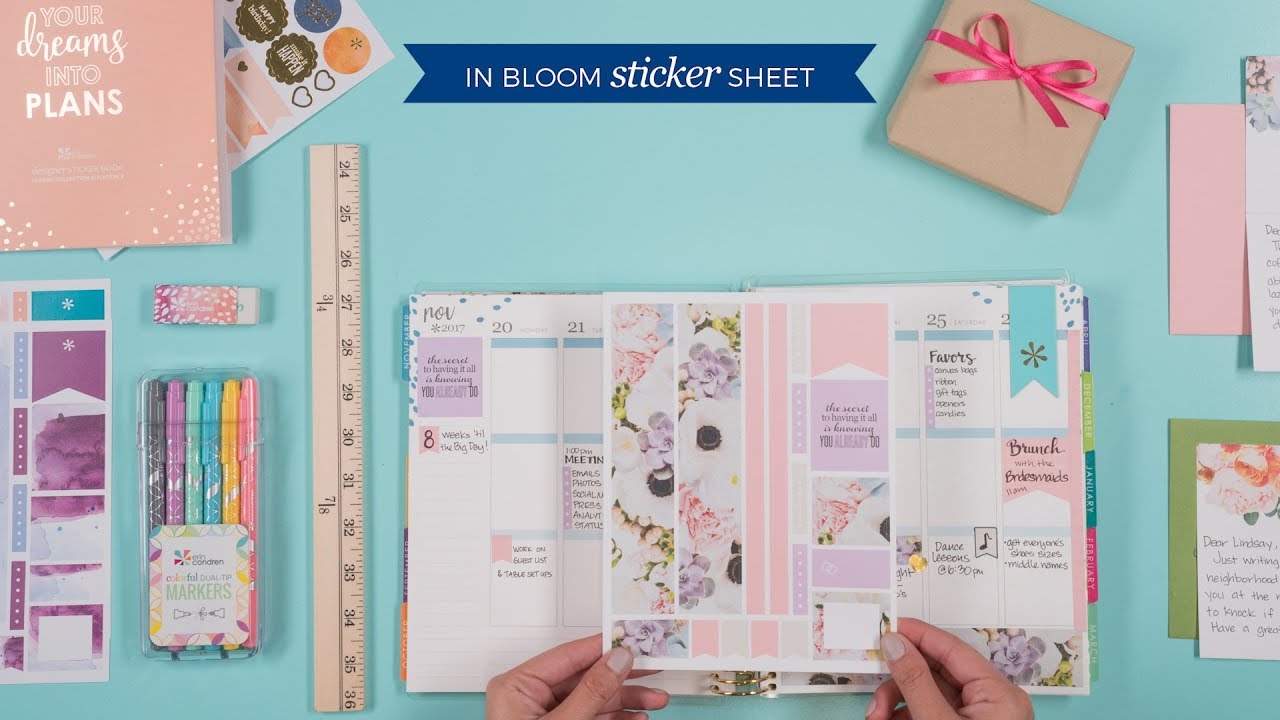 2. Pretty Planner Stickers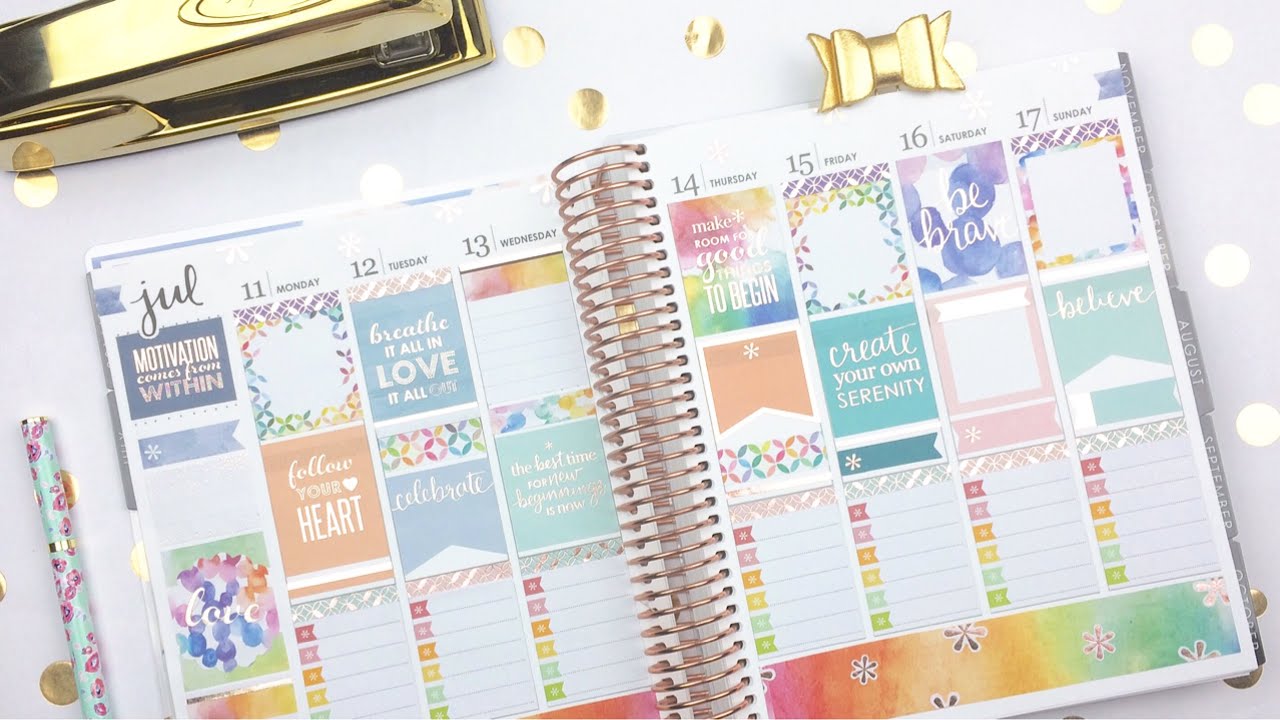 We love pretty, playful, and practical packs of stickers that are perfect for adding a pop to your plans! Shop thousands of colorful, happy stickers and brighten up any blank planning space !
Need a dose of function with your fun? Customize your own functional sticker  to offer a full 2021 Mini Calendar in one adorable package! Perfect to add to any lined or dot grid notebook that's missing dates, this colorful essential is not to be missed !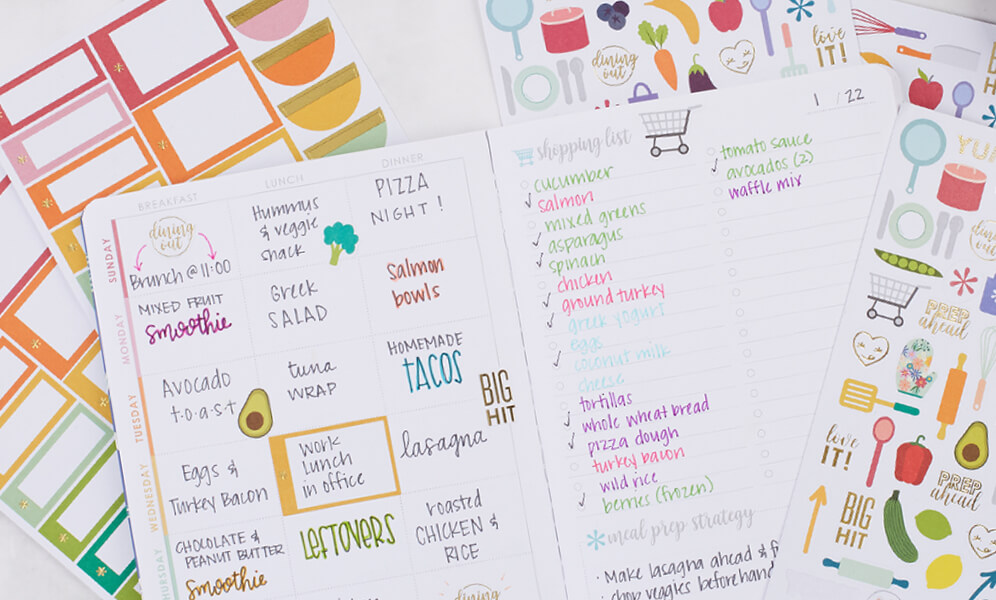 4. Inspirational & Seasonal Stickers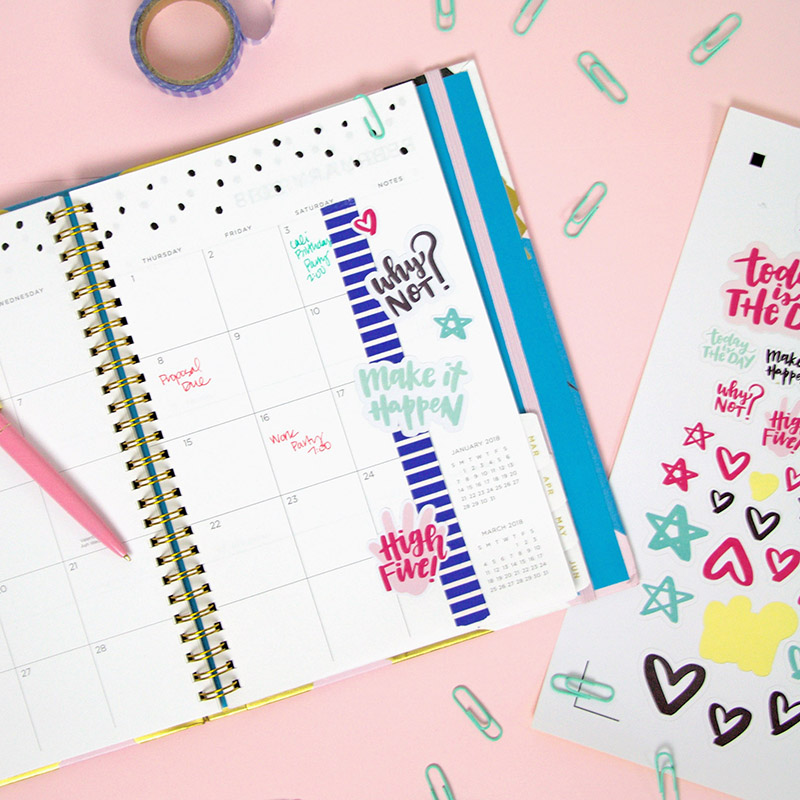 If your number one sticker must-have is year-round motivation, then to work yourself Weekly kits sticker is your best friend ! This kind of sticker is packed with inspiration for every month and every season! A cool combo of monthly themes, motivational quotes, and mixed metallic set you up for success for the whole year!
5. Personalized & Customized Stickers
If you're juggling multiple hectic schedules in one packed planner, personalization is the way to go ! Customize your own set of event stickers so you can easily juggle multiple activities ! You can create a set of stickers to help organize your family schedule (e.g. stickers for soccer practice, pet groomer, date night, etc.); you can block out work commitments (e.g., client meeting, reports due, conference); you can even carve out some time for yourself (e.g., self-care, book club, unplug). Whatever you've got going on, make it easier with customization stickers.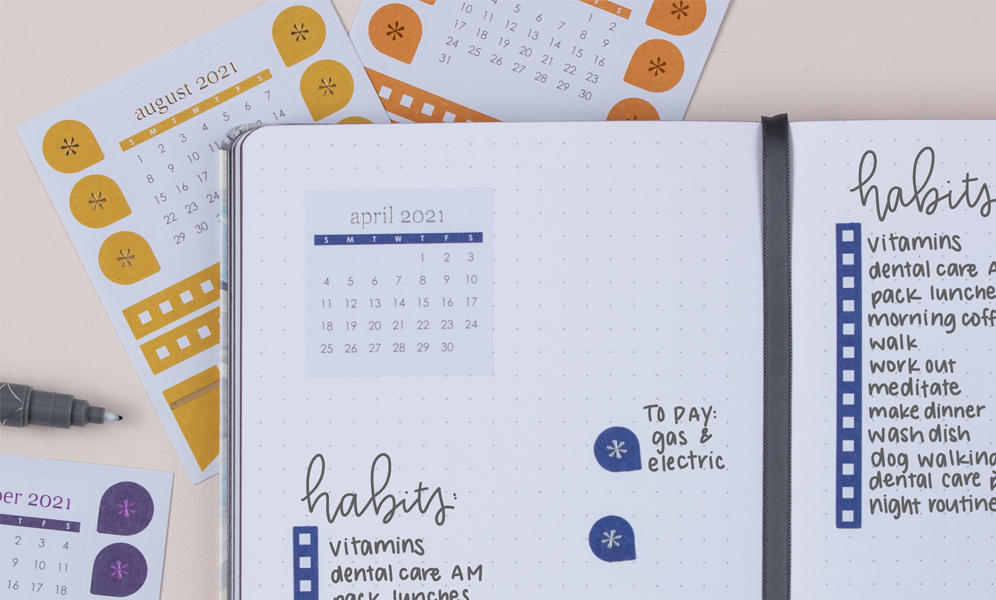 6. In-the-Moment Stickers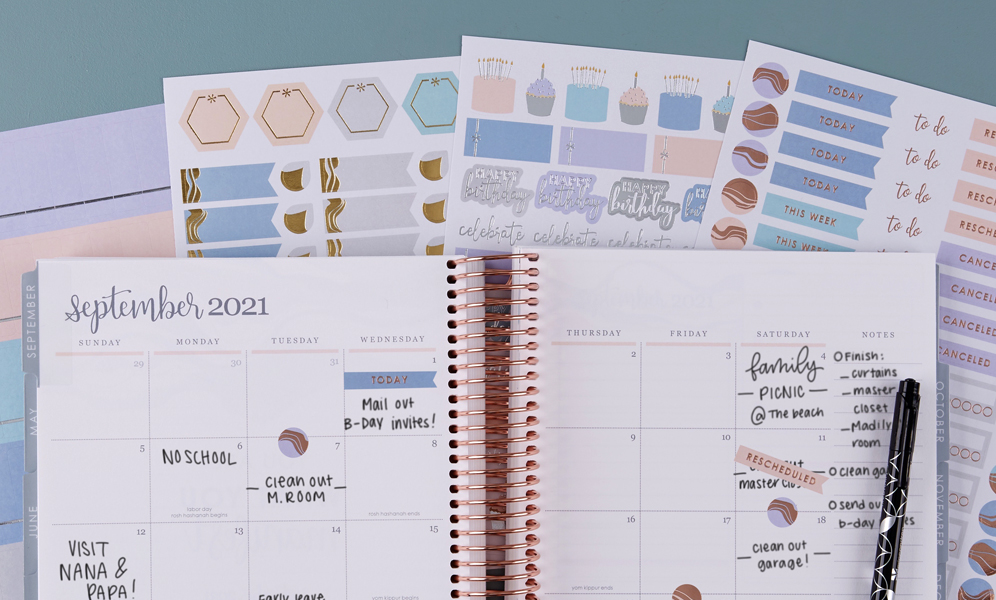 Our fave sticker and notepad hybrid, our stylish sticky notes are the perfect solution to your on-the-spot sticker needs! From portable and adorable sticky notes Stationery & Paper- sticky notes) to handy stickies you can snap right into your planner or notebook, you'll always have a sticky note for whatever, wherever !
7. Habit-Tracking Stickers
Trying to develop and stick to a routine ? Build your own sticker schedule of headers scripts sticker! Customize your colors and select the habits you most want to stay on top of ! Great for kids ("make the bed"), or as a way to monitor your own success ( "drink 8 glasses of water" or "go to the gym"), these stickers are exactly what you make them !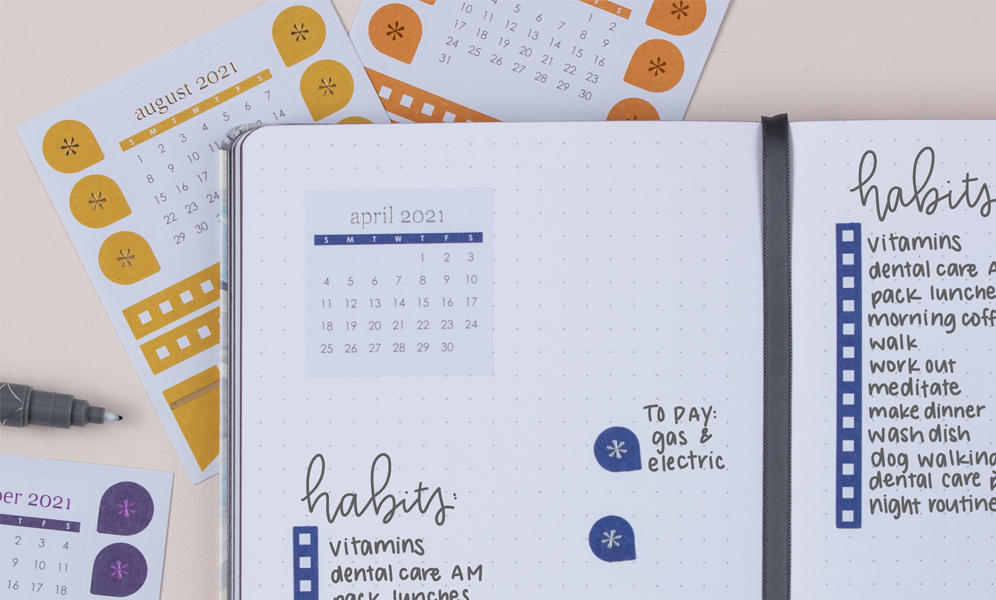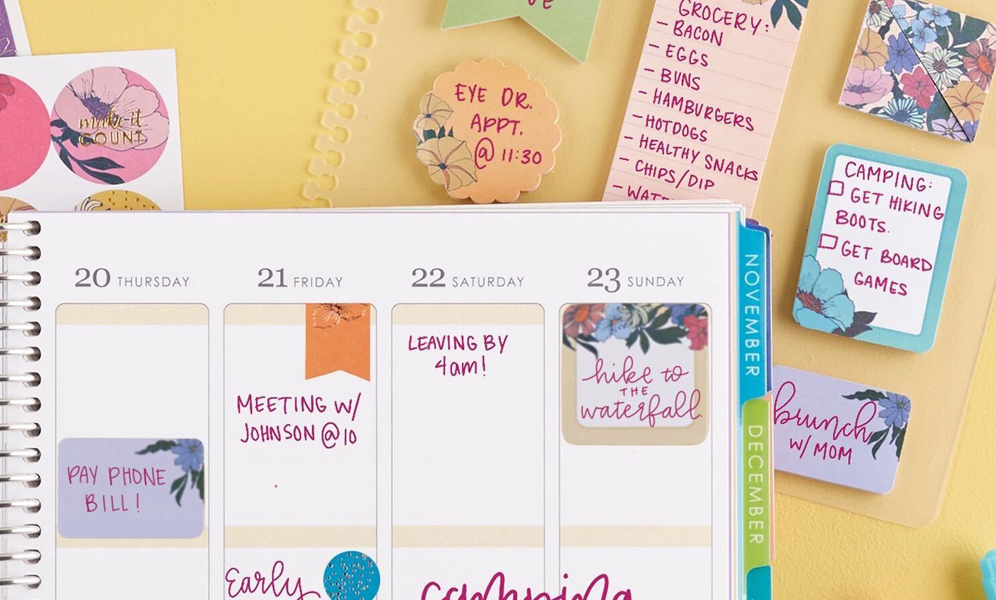 Need a specific sticker for a particular purpose ? Good news: all of our classic petite planners come with illustrative and functional stickers! From season sticker to  title sticker, number tracking to budgeting, metal planning to plant travel, we've got on-t                                      rend and on-theme stickers for it all ! Go to our sticker designs  to get all of you want !
Discover more ways to stick to stylish organization designed to inspire, reduce stress, and set you up for success ! More style of stickers you want please don't hesitate to inquiry,it's our pleasure to working and have more inspiration to create more sticker in stock designs !!!
---
Post time: Mar-12-2022